Welcome to my blog!  I am so glad you stopped by and hope you will enjoy reading as much as I have enjoyed writing it.
As a member of the Lone Star Dutch Oven Society, I have met many new friends who have taught me how to cook outdoors in camp Dutch ovens. In this blog I want to share those stories as well as to reflect on all things Dutch Oven.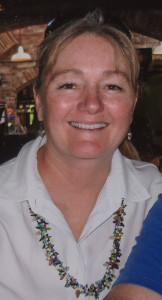 I am a home cook, not a professionally trained chef, and I enjoy cooking good food for friends and family.  I am a novice photographer.  This blog is the place where I can share some of the images of food that I capture and edit.  I shoot with a well-worn Canon 60D and my favorite  lenses are my Canon Macro EF 100mm f2.8 and Canon EF 50mm 1.2.
In each post, I promise to
Share stories of cooking outdoors with charcoal and no electricity
Show you how I prepared every dish with lots of photographs and detailed directions
Share information about the equipment, tools, and techniques for successful outdoor cooking
Recommend and review other sources of information regarding outdoor cooking
I hope to inspire outdoor cooks of all ages to discover new and delicious recipes  prepared in their camp Dutch ovens.  We all start out making dump cobblers, that super easy recipe perfected by boy and girl scouts everywhere – a can of pie filling, a cake mix, and a stick of butter, baked in a 12-inch camp Dutch oven.  Oh the look of joy on everyone's faces as the aroma of this classic campfire dessert wafts through the air!  Dump cobblers are great for beginners, but there are so many other easy and delicious recipes to be made!  I hope to inspire new outdoor cooks to explore those options and discover what is meant by the classic theme of Dutch oven friends, "Whatever you make at home in your kitchen oven, you can make outdoors in a camp Dutch oven."
If you discover something new or enjoy an idea I have shared, or if you don't agree with an idea or have a suggestion, please take a minute and leave a comment!  I appreciate your feedback and will use it to help me explore new and inspirational ideas.  Thanks for stopping by!