Happy Thanksgiving!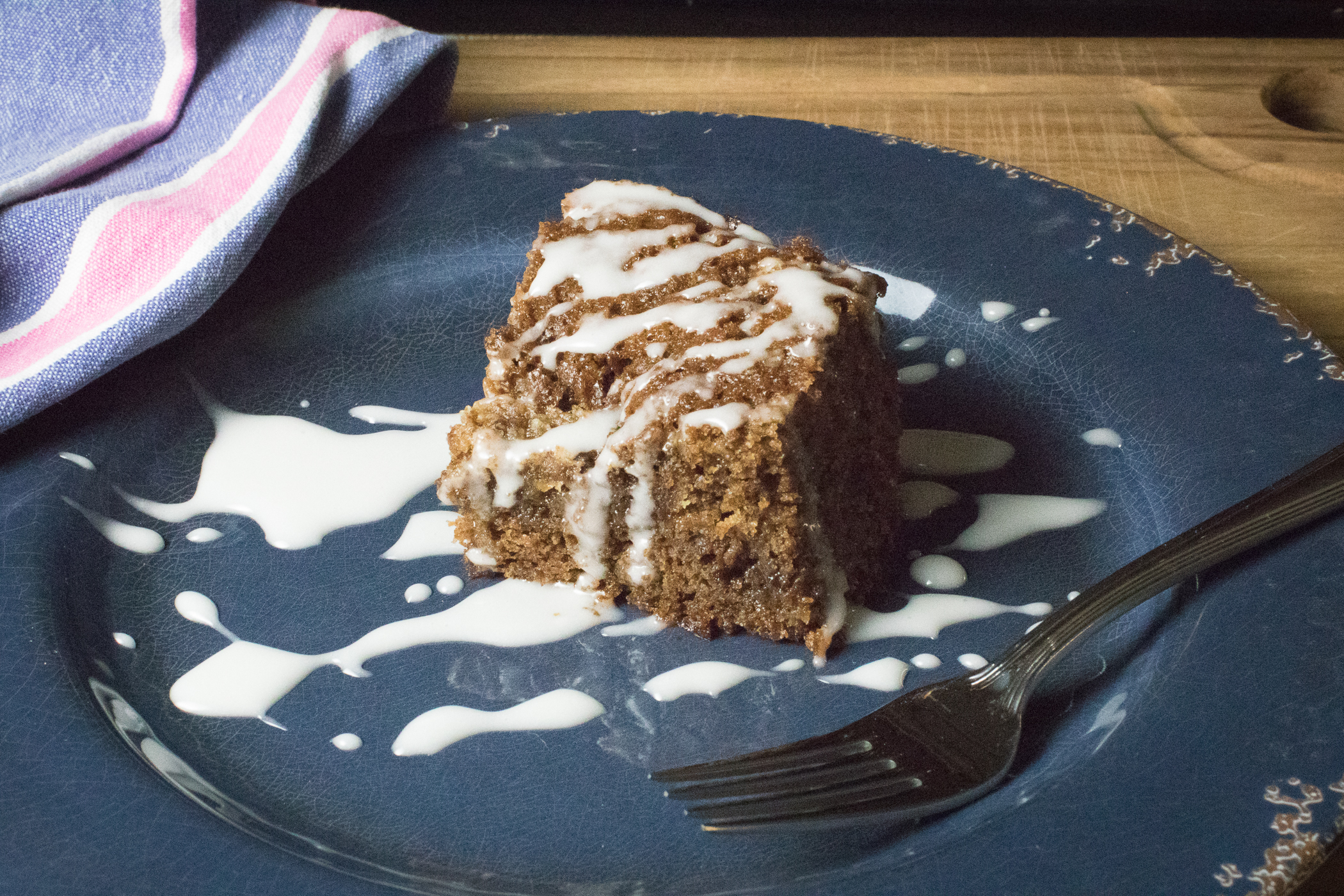 When Robin served this recipe at the Prairie Dog's November DOG (Dutch Oven Gathering), we all could NOT stop going back for seconds, and thirds… and just one more bite.  It was so moist and just  a bit gooey.  Everyone asked for the recipe, including me.  I loved it!
I tweaked the recipe by adding crystalized ginger to boost the ginger flavor and lemon drizzle to make the flavors in the cake pop.  I love this recipe because it is simple to put together and is a decadent, delightful dessert.  Pour yourself a hot cup of coffee or tea and be prepared to to eat more than one serving.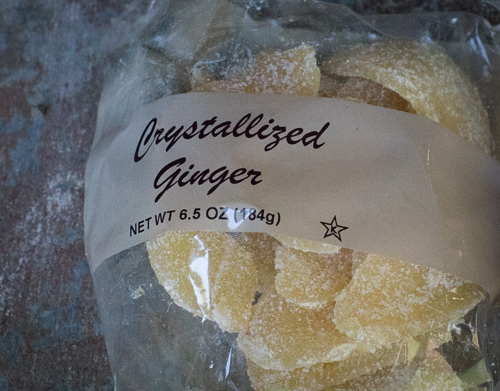 Ingredients:
Spray oil
2 large eggs
1 cup buttermilk
1/4 cup crystalized ginger, diced into very small pieces
2 cups dark brown sugar
2 cups all-purpose flour
1/2 teaspoon salt
3/4 cup butter
1 teaspoon baking soda
1 teaspoon ground ginger
2 teaspoons ground cinnamon
1 teaspoon ground nutmeg
3/4 cup powder sugar
1/4 teaspoon lemon extract
2-3 tablespoons half and half
Directions:
Prepare a 12-inch camp Dutch oven by spraying a thin layer of oil around the bottom and sides of the oven.  (If you want to turn the cake out of the oven, cut a circle of parchment to fit in the bottom of oven.)
In a small bowl, whisk together the eggs and buttermilk.
In a large bowl, mix together crystalized ginger, brown sugar, flour and salt.  Cut in butter until butter is the size of small peas.  Remove one cup and set aside.  Add baking soda, ground ginger, cinnamon, and nutmeg.  Mix well.  
Make a well in the center of the dry ingredients.  Pour buttermilk and egg mixture into the center. Fold gently, using as few strokes as possible until all ingredients are incorporated.  A few dry spots is OK.  Do not over mix!
Pour batter into prepared 12-inch camp Dutch oven.  Sprinkle reserved sugar/flour/butter mixture on top of the batter.  
Bake at 350 degrees Fahrenheit by placing 9 hot charcoals in a circle beneath the oven and 16 hot charcoals around the lid.  Bake for 45 -60 minutes or until a toothpick comes out clean with just a few crumbs clinging to it.  To avoid a hot spot, make sure to rotate the lid clockwise and the oven counter clockwise two or three times.  Remove lid and oven from charcoal and allow to cool.
To make the lemon drizzle, put powder sugar in a bowl.  Stir in lemon extract and half and half until drizzle is the right consistency.  Serve over gingerbread.